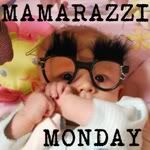 This is on our way home from our super short trip to my parents.
He was beyond excited to have his aunties coming along!
Everyone being cheesers about the car being up top. LOL
I think the Beverly hillbillies song should be playing right about now!
Little A was so excite to have someone to sit by her!