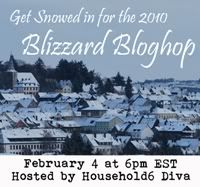 Hey Guys! My Name is Alia, and I am a 23 year old mother of two, wife of a MP (who is currently deployed to Afghanistan) We are living in NM right now because of family being here but our Duty Station is Ft. Hood, Texas. I am a stay at home mom and I love it ( seriously) some days it is very hard but its ALWAYS rewarding, I wouldn't want anyone else taking care of my kiddos.
This is Alijah and Aubree, they are so amazing. Each have such a special personality and I love them so much. Aubree is getting big enough to be able to play with her brother and that is just so awesome to see! I call Aubree "Aubzilla" because she loves to destroy the toys. LOL
My Husband really is such an amazing man. He is a great daddy and a wonderful husband, and an even better soldier, He so loves what he does and is so proud to fight for this country. We met in middle school and were "boyfriend and girlfriend", then went our separate ways because we each went to different high schools, and then my senior year, He came into the coffee shop I worked as a manager at, and I hired him. I had a boyfriend, but I could tell we had a connection. We hung out some but it wasn't until my boyfriend went away to college that Tim and I really started to date, and the rest is history. He really is my HERO.
He'll be mad I put up this shirtless picture, but I just love it so much lol. This was taken right before he deployed. We are anxiously awaiting his return!
So that's me in a nutshell! Don't be afraid to come on over, ask some questions, and get to know us!
Alia